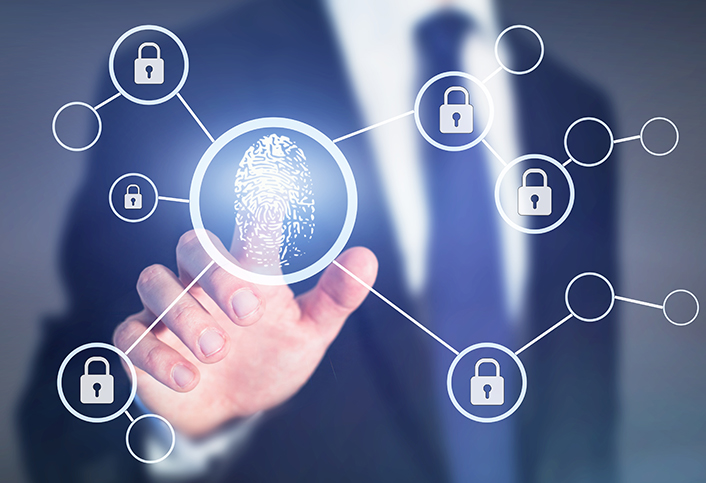 PERSONAL DATA PROTECTION AND CONFIDENTIALITY POLICY ENLIGHTENMENT TEXT
As UKGS ULUSLARARASI KARGO GÖNDERİM SERVİSLERİ VE TİCARET ANONİM ŞİRKETİ (UKGS) this enlightenment text is prepared to provide disclosure to and enlighten our visitors, customers, employees and business contacts in respect of processing, maintaining and transferring your personal data under our transportation operations within framework of Personal Data Protection Law Number 6698 ("KVKK") and legislations currently in practice.
1 - Data Responsible and Agent
Pursuant to Personal Data Protection Law Number 6698 ("Law Number 6698"), your personal data shall be allowed to be processed by UKGS ULUSLARARASI KARGO GÖNDERİM SERVİSLERİ VE TİCARET A.Ş. (UKGS) acting as data responsible, within framework of the scope described hereinbelow.
2 - Purpose Of Personal Data Protection And Processing Policy
Protection of personal data is the basic policy of our company and in parallel thereto, up to the present day as UKGS the data received from our customers are kept confidential and never shared with any third parties other than public authorities. And we are hereby undertaking as UKGS to comply with and abide by any and all liabilities imposed by Personal Data Protection Law.
3 - Purpose Of Processing Personal Data
Your personal data collected and compiled by UKGS (name, surname, date of birth, payroll particulars, residence data and particulars, information about the person to be called in case of emergencies, cellular phone number, e-mail, gender, profession, education, marital status, address, license plate number of vehicle if any, identity particulars, contents of product delivered, details of product and such other data regarding expenses, credit card number, shipment data, insurance and the like), shall be processed under such personal data processing terms and objectives specified under Articles 5 and 6 of Law Number 6698 by our business units in parallel to the purposes of enabling you to make use of the products and services presented by our Company, customizing the products and services presented by our company in accordance with your appreciation, utilization habits and requirements and recommending the same to you.
4 - To Whom and For Which Purposes Shall Personal Data Be Allowed To Be Transferred
Your personal data collected shall be allowed to be shared under scope of law and other legislations in practice and in parallel to the purpose of improving and conducting logistics services towards the objectives specified hereinbefore within framework of personal data processing terms and objectives specified under Articles 8 and 9 of Law Number 6698 with our business partners and such other third parties we are in cooperation with both locally as well as abroad, including but not limited to:
Supervisory and regulatory public entities and institutions including relevant Ministries;
Public authorities including regulatory and supervisory agents;
Security General Directorate and such other law enforcement agencies;
Consumer Arbitration Boards and Courts;
Such other third parties we are receiving advisory services from, including but not limited to attorneys, advisors and supervisors;
Authorized representatives and agencies;
Insurance companies;
Contracted service providers for performance of services provided under UKGS and our business partners;
Business partners involved with the development of products and services, conducting analyses, reporting, campaigns, promotions and announcements in relation therewith.
5 - Method and Legal Cause For Collecting Personal Data
Your personal data are received and acquired with the purpose of presenting under legal framework such products and services we are providing in parallel to the objectives listed hereinbefore, on any and all kinds of verbal, written or electronic media and thereby responsibilities of our Company arising from contract and law are performed and realized in full and as accurate. Your personal data collected on grounds of such legal cause could as well be processed and transferred with the purposes set forth and specified under items (2), (3) and (4) of this text within framework of such personal data processing terms and objectives prescribed under Articles 5 and 6 of KVK Law.
6 - Period For Keeping Your Personal Data
Periods for keeping your personal data are being determined pursuant to the criteria listed and specified hereinbefore:
If any duration is specified under law or relevant legislations in practice, subject matter data are required to be kept and maintained for a period no shorter than that. In respect of the possibilities towards late arrival of the requests which might be coming from courts or such other administrative authorities empowered under law or occurrence of any dispute we might be a direct party to, period for keeping data is stipulated by adding a duration like 6 months – 1 year to the durations prescribed under the relevant legislations for keeping your data and at the expiry of the term so determined, subject matter data are deleted.
In case it is not prescribed any duration towards keeping the data we have processed, as a requirement of our mutual relationship and throughout the term of the agreement executed with your side, your data are kept and maintained. After ending of this relationship or expiry of the term specified under the agreement, your data is automatically deleted without any further request therefor.
7 - Rights of Personal Data Holder Listed Under Article 11 of KVK Law
As personal data holders, in the event you transmit the requests in respect of your rights to our Company by means of employing the methods regulated under this Enlightenment Text hereinbelow, our Company shall conclude such request free of charge within no later than thirty days depending on the nature of the request. Notwithstanding the foregoing, if any charge is prescribed by Personal Data Protection Board, fee appearing on the tariff set forth by our Company shall be collected. To this effect, personal data holders are entitled to:
Learn whether or not personal data are processed;
If personal data are processed, to demand information in relation therewith;
Learn the purpose for processing the personal data and whether or not these are used is accordance with such purpose;
Be acquainted with the identities of any third parties that personal data are transferred to, either locally or abroad;
Despite having been processed in accordance with the relevant provisions of KVK Law and such other laws, in case the reasons necessitating processing of the same, request for deletion or removal of personal data and ask for notification of third parties about the transaction conducted to this effect;
Object to arising any result against the individual as a consequence of analysis of the data processed exclusively by means of automatic systems;
In the event of suffering any damage as a consequence of illegal processing of personal data, claim for compensation of such damage.
Pursuant to the 1st Paragraph of Article 13 of KVK Law, you are welcome to convey to our Company your request for using the aforesaid rights either in writing or through such other methods specified by Personal Data Protection Board. As Personal Data Protection Board has not yet set forth and specified any method therefor, you are required to convey your application to our Company in writing pursuant to KVK Law. To this effect, those channels you are required to convey your application in writing to our Company under Article 11 of KVK Law including the methods therefor are explained here below.
In order to use your rights referred to hereinbefore, upon filling-in the form contained in the address http://www.ukgs.com.tr and sending your letter of application including data and particulars required to verify your identity as well as explanations with respect to the right you are requesting to use, from amongst those rights specified under Article 11 of KVK Law and either deliver in person a duly signed copy of the said form to the address Akyol Cad. Ali Han No: 30/2, Cihangir, Beyoğlu / Istanbul together with documents verifying your identity, send the same via Notary Public or such other methods specified under KVK Law or transmit the relevant form affixed with secure electronic signature to the address info@ukgs.com.tr. In the event the data and documents you have conveyed are erroneous or unauthorized application is filed, we keep reserved our right to reject your application.